Overview Of MaestroShield Electronics
MaestroShield's advanced electronics drive your indoor shading, outdoor screening, and hurricane/security systems with precision. These in-house-designed electronics offer low data rates, energy efficiency, security, and reliability. You have extensive programming options for total control, backed by quality assurance, technical support, and innovation. MaestroShield motors and electronics, created by Swedish and American engineers, combine power, precision, and integration. With various configurations available, they stand out in their class. Designed and tested for quality, MaestroShield's motors and electronics significantly enhance your shutter, door, screen, and shading applications, making MaestroShield a superior choice in the field of tubular motors and electronics.
Operate your retractable system from up to 262 feet away! Our remotes are designed for user-friendly operation and straightforward programming. We provide three remote types: MS, MSD, and MSBD, which are matched to your specific motor system. Our remotes are available in various options, ranging from 1-channel to 16-channel models, and can include wall-mounted or keychain remotes. All our remotes are wireless and battery-operated, offering a convenient and flexible experience.
1 to 16-Channel handheld remotes and wall mount options

Easily programmed coded channels for unlimited group or zone control

6 channel and 16 channel remotes have an extra channel to control all units

Handheld remotes come with a wall mount cradle

Wall mount remotes come with a white face plate

16-channel remote can block out unused channels

Key chain remote has all the features of a 1-channel handheld
Hard-Wired Key Switches & Momentary/Maintain Switch
The MaestroShield Key Switches are hard-wired into the retractable system and require a key to operate the system itself. The purpose of the Key Switch is to secure systems with an external receiver where operation of the system would be exposed otherwise.
Another hard-wired option is the Momentary and Maintain Switch. The Momentary Switch must be held down until the preferred screen or shutter height is reached. The Maintain Switch only needs to be pressed once in order to reach the set limit.
Mini & Wall Mount Receivers
The Mini Receiver conveniently fits into any space, functioning as both a junction box and an external buffer between the motor and the power source. This setup provides an additional layer of protection against power surges or spikes. Designed to be mounted inside the hood assembly, the Mini Receiver effectively communicates with all MaestroShield brand remote controls. Offering complete weather resistance, the Mini Receiver accommodates all styles and series of tubular motors. It is available in 12-volt, 110-volt, and 220-volt versions, all of which are compatible with all MaestroShield motors.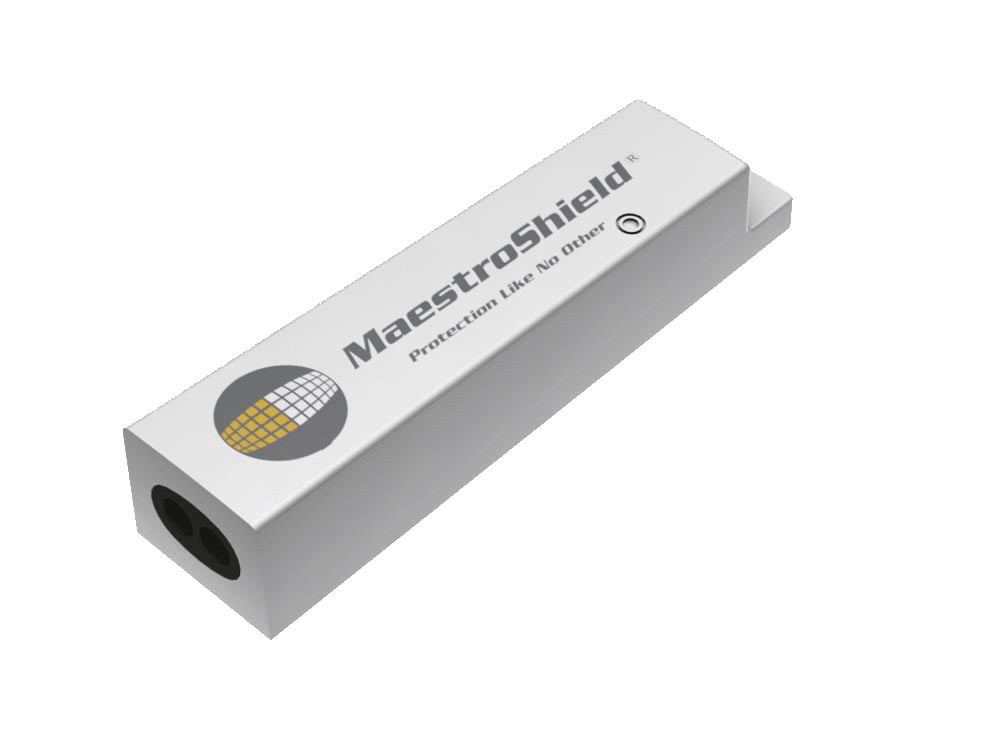 Home and Business Automation
For home automation we offer two types of Smart Hubs, the MS and the MSD/MSBD controller. The Wifi Hubs are operated via your mobile device with an app that is available through the Apple App Store and Google Play. To integrate with your current home automation system, we offer our Smart Home Control System.
The MS Smart Hub can control up to 560 retractable systems. The Smart Hub is split up between 14 rooms with a limit of 40 systems per room. Each room can be controlled using your mobile phone via our app. The MS Smart Hub is compatible with all MS electronics and has a range of 100 feet!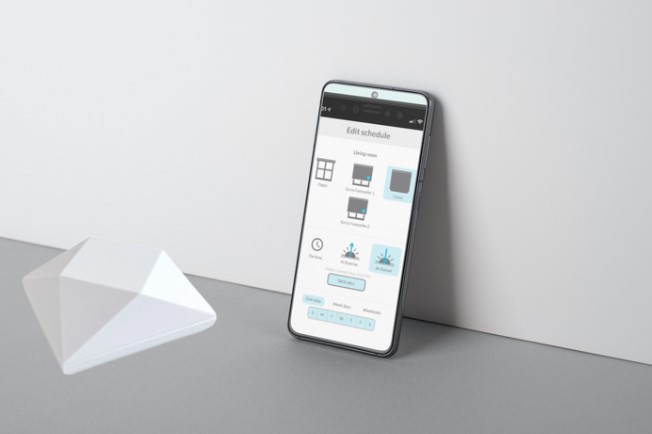 The MSD/MSBD Smart Hub reaches 30 retractable systems and can create up to 20 rooms per hub. Each hub has a range of up to 60 feet and is compatible with Googe Home and Alexa. The MSD/MSBD Smart Hub can also be connected to Control 4 systems to integrate with your home automation system.
The Smart Home Control System integrates our retractable systems with your home's automation system! Each Smart Home can control up to 16 systems and over 99 Smart Home boxes can be connected to your home automation system.