Elevate the beauty and fortification of your home with the timeless elegance of Colonial Shutters. Beyond their aesthetic appeal, these shutters offer unrivaled hurricane protection against high winds and airborne debris. With their exceptional functionality and ease of use, Colonial Shutters are an ideal choice for both ground level and upper floor window openings. Their sliding mount design enables effortless operation from the inside, while adding a touch of traditional charm when open. Enhancing the architectural allure of your home, Colonial Shutters create a captivating visual impact. Embrace the perfect fusion of style and security, and experience the peace of mind that comes with knowing your home is shielded by the superior defense of MaestroShield Shutters.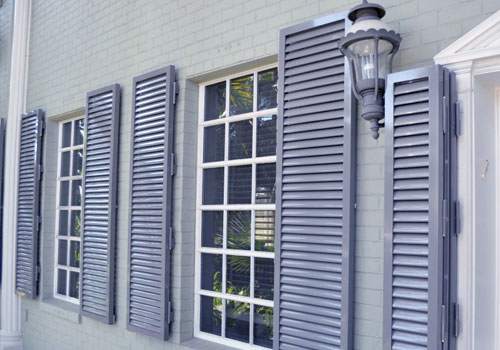 Colonial Shutter Benefits
Our Colonial Shutters surpass the Florida Building Code HVHZ/non-HVHZ, the international building and residential codes, and the Texas Department of Insurance code requirements. Practical, effective, and convenient, these shutters provide unparalleled protection while enhancing the aesthetics of your home. Crafted with attention to detail, they feature butt jointed corners for superior strength and durability. With hollow and solid blades spanning up to 38″, these shutters offer versatility and style. Installation is a breeze, and with the option to add anchorage, they can reach impressive heights of 12′. Choose from standard colors such as Mill and White, or opt for custom colors to suit your preferences. Whether safeguarding ground level or upper floor window openings, their ease of use makes them an ideal choice. The new sliding mount ensures quick and easy operation from the inside, while lending your home the timeless beauty of traditional shutters when open. For unique applications and to enclose outdoor living areas, our Colonials can now incorporate the articulating blades from our Bahamas Shutters. Trust MaestroShield's Colonial Shutters for the ultimate blend of functionality, aesthetics, and superior hurricane protection.